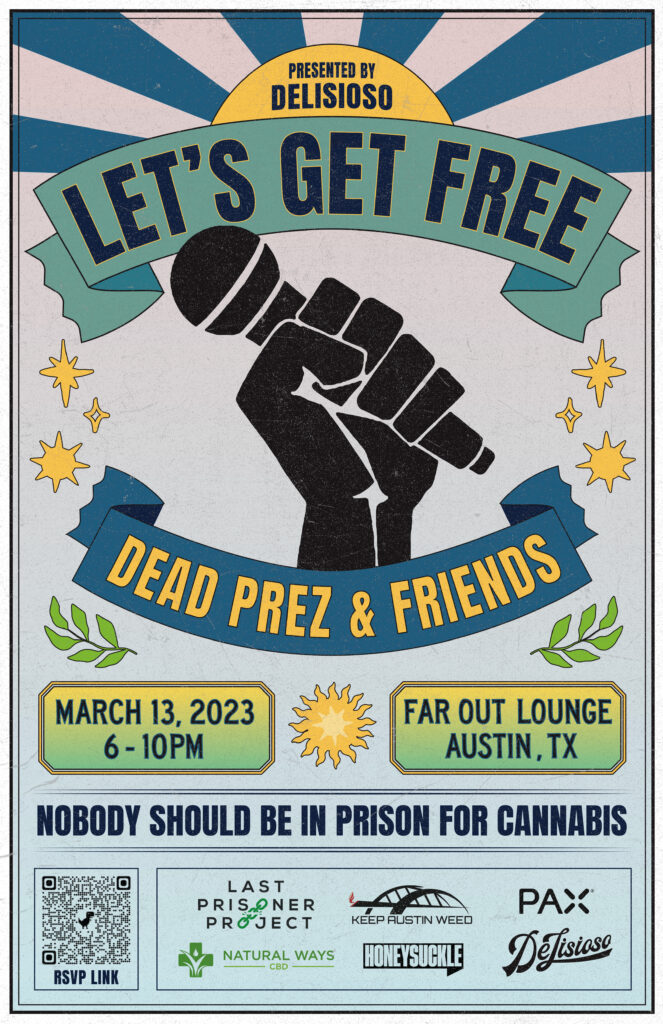 The Let's Get Free Last Prisoner Project Benefit featuring deap prez & Friends takes place Monday, March 13, 2023, at the Far Out Lounge in S. Austin. RSVP here.
PAST EVENTS
Chef Nikki Steward – tHE High End Affair
Our SXSW 2022 dinner included guests speakers Steve Deangelo, Chairman Emeritus of Harborside Inc. and founder of The Last Prisoner Project, Michael Thompson of the SXSW film The Sentence of Michael Thompson and Stephanie Shepherd of The Last Prisoner Project rounded out the guest speaker line up.
Night at the Solarium
Chef Nikki Steward's 2021 visit when she came to educate and elevate the Austin cannabis community.